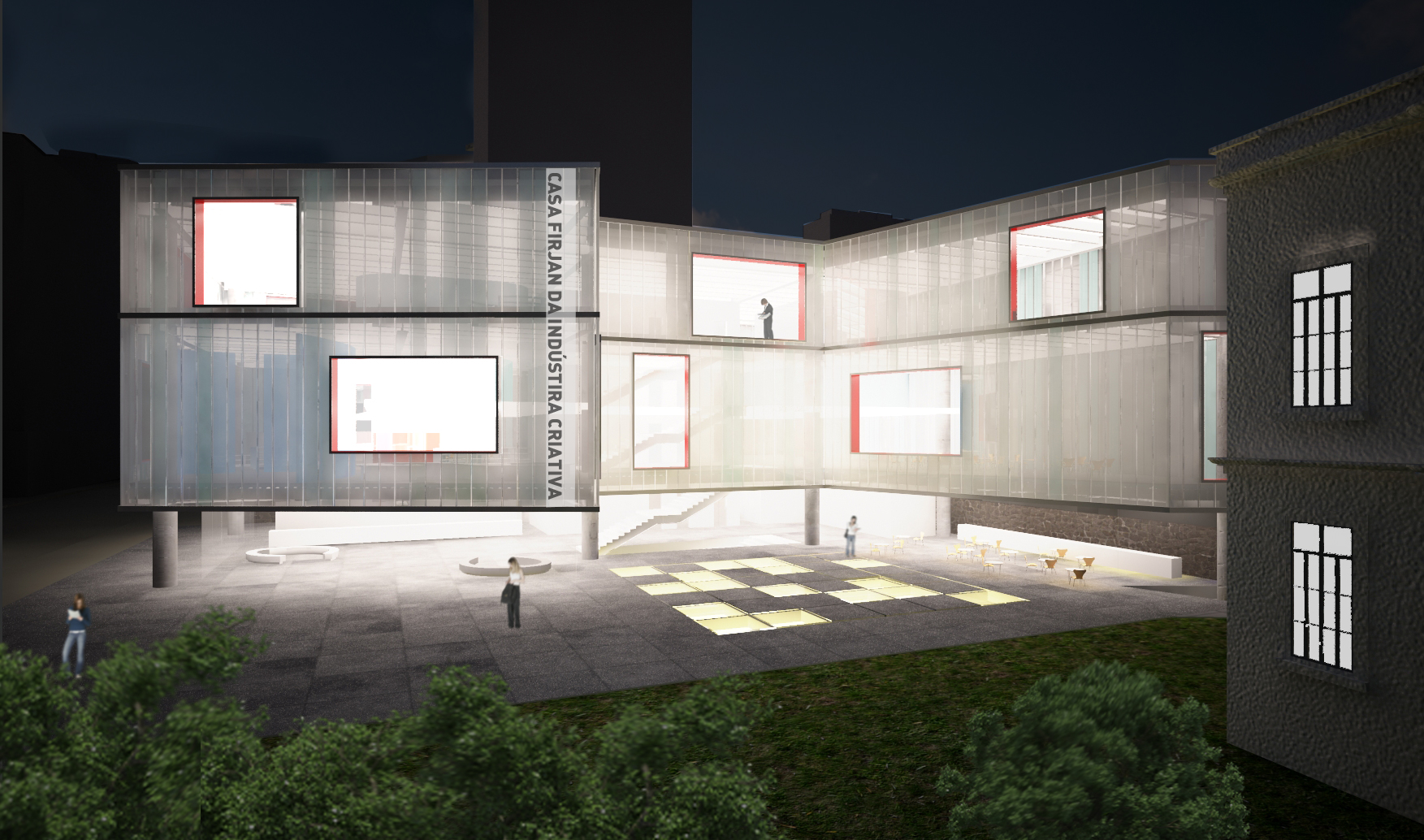 Centro Cutural e Midiateca da Firjan
Concurso público nacional para arquitetos
entre os 8 primeiros colocados
Parceria entre os arquitetos: Fulvio Ramos Roxo, Taís de Moraes Alves, Adriano Tavares, Heitor Kooji, Maíra Fernandes, Tatiana de Souza Gaspar

Ano do projeto: 2012




O edital do concurso para um novo centro cultural promovido pela Federação das Indústrias do Estado do Rio de Janeiro −FIRJAN − exigia a alocação de um programa extenso num lote exíguo muito próximo a um palacete histórico e a casas geminadas de meados do século XX.

Partimos de um prisma ocupando todo o lote e subtraímos partes até chegar a uma volumetria que tirasse partido dessa proximidade para criar situações e vistas inusitadas. Os cortes sucessivos nos levaram a criar no térreo um pátio articulando os três diferentes momentos históricos ali representados: o palacete, as casas geminadas e o novo edifício.



The instructions for the competition promoted by the

Federation of Industries of the State of Rio de Janeiro

for a new cultural centre required the allocation of an extensive program in a small site very close to a historic mansion and semi-detached houses from the middle of the 20th century.

The starting point of our proposal was a prism occupying the whole site. We then started subtracting parts until we arrived to a volume that took advantage of its proximity to historical buildings by creating interesting situations and unusual sights. The successive cuts led us to create a courtyard on the ground floor that articulated the three different historical moments there represented: the mansion, the terraced houses and the new building.